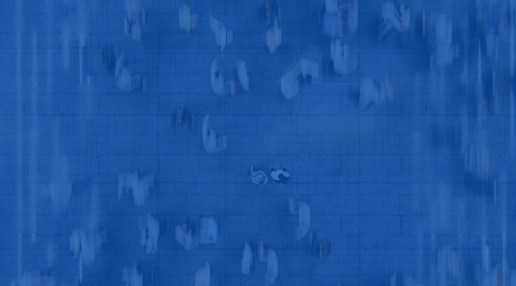 SRB Conference 2021 - Bank resolution: delivering for financial stability
Overview
Media source
The sixth Annual SRB Conference will take place on Thursday 14 October 2021. 
Same as last year, the onlline conference will be a hybrid event, combining live speakers with others taking part virtually. We hope to see you online. Details on how to connect will be available soon!
Registrations are open! If you have problems registering, please use Google Chrome. In case of any problems, please contact us at SRB-CONF-OCT-2021 [a] srb.europa.eu
Updates to the SRB Annual Conference will be shared on the website.
Follow us with #SRBResolution2021 on Twitter and Linkedin and stay updated!
Contact
For additional information, you can reach us via SRB-CONF-OCT-2021 [a] srb.europa.eu (subject: Request)
Information
The conference will be web-streamed in the original language of the conference (English). The link will be available in due course.
Programme
 
SRB Annual Conference 2021 - Bank resolution: delivering for financial stability
Moderator: Melinda Crane
 
09:00 – 09:05

Welcome

Speaker:

Elke König, Chair, Single Resolution Board

09:05 – 09:25

Opening Address

Speakers:

Mairead McGuinness, European Commissioner for Financial Services, Financial Stability and Capital Markets Union
Christian Sewing, CEO, Deutsche Bank

 
Session I:  The resolution framework – evolution, not revolution
09:25 – 10.20

Panellist 1: Harald Waiglein, Director General for Economic Policy, Financial Markets and Customs, Ministry of Finance, Austria
Panellist 2: Paula Conthe, Chair, FROB, Spain
Panellist 3: John Berrigan, Director-General, Financial Stability, Financial Services and Capital Markets Union, European Commission
Panellist 4: Christian Sewing, CEO, Deutsche Bank
Panellist 5: Jan Reinder De Carpentier, Vice-Chair, Single Resolution Board

 

Q&A with audience

10:20 – 10:30

Keynote Speech

Speaker:

Paschal Donohoe, Minister for Finance, Ireland & Eurogroup President

 
Session II:  Achieving a home-host balance
10:30 – 11:05

Panellist 1: Sasha Mills, Executive Director, Resolution Directorate, Bank of England
Panellist 2: Claudia Buch, Deputy President, Deutsche Bundesbank
Panellist 3: David Livingstone, CEO EMEA, Citi
Panellist 4: Tobias Tröger,

Director for the Cluster of Law & Finance, Leibniz Institute for Financial Research SAFE

, Leibniz Institute for Financial Research SAFE
Panellist 5: Sebastiano Laviola, Board Member, Single Resolution Board

 

Q&A with audience

 
Session III :  The impact of the Covid-19 crisis on the banking sector
11:15– 12:00

Panellist 1: Andrea Enria, Chair, Single Supervisory Mechanism, European Central Bank
Panellist 2: Elena Carletti, Professor of Finance, Bocconi University
Panellist 3: Danuta Hübner, MEP, European Parliament
Panellist 4: Christian Stiefmüller, Senior Research and Advocacy Advisor, Finance Watch
Panellist 5: Mónica López-Monís Gallego, Global Head of Supervisory and Regulatory Relations for Santander Group & Global Head of Recovery and Resolution and Crisis, Banco Santander
Panellist 6: Boštjan Jazbec, Board Member, Single Resolution Board

 

Q&A with audience

 
Wrap-up
12:00 – 12:10

Closing Remarks

Speaker:

Pedro Machado, Board Member, Single Resolution Board