News
|
Tuesday, 07 June 2022
The Single Resolution Board (SRB) Annual Conference will take place in Brussels on Monday 19 September 2022 at the European Commission, Charlemagne Building, Gasperi room, Rue de la Loi 170, 1040 Brussels
We will broadcast the live event, from the Charlemagne's premises. The webstream link is available here.
This year, the Conference focuses on the ways in which European banks are resolvable and ready for crisis. Taking into account the impact of the Russian war on Ukraine, the tail-end of the pandemic, the progress on a European deposit insurance scheme, and the Single Resolution Fund nearing its target level and the deadline for full resolvability in sight, the conference will assess what still needs to be done by banks and the SRB for all European banks to be fully resolvable and resilient. 
Contact our communications team
Recent news
Related news and press releases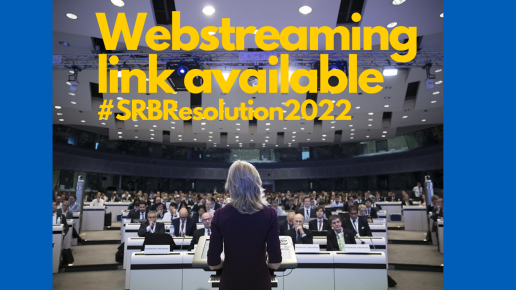 The Single Resolution Board (SRB) Annual Conference will take place in Brussels on Monday 19 September 2022 at the European Commission, Charlemagne...