Key information
Function group and grade

AD5

Place of employment

Brussels, Belgium

Type of contract

Temporary agent

Duration of contract

3 years (renewable)

Estimated monthly basic salary

€ 5 010.72

Reserve list valid until

Area

Directorate Resolution Policy and Cooperation, Unit Financial Stability and Economic Analysis
Profile
You will be part of the Financial Stability and Economic Analysis Unit, which is attached to Directorate A – Resolution Policy and Cooperation. The Unit has about 15 staff members providing horizontal support to resolution units related to topics of the Public Interest Assessment (PIA) which is the assessment determining whether a failing bank will be subject to resolution or can be subject to normal insolvency proceedings. The unit serves as the point of contact for data reporting issues and for data-driven analysis for resolution planning. It aims at ensuring a common understanding within the Single Resolution Mechanism of these horizontal policy topics and at developing best-practice analytical tools to support the operationalisation of these policies. It also manages the SRB's cooperation with the European Systemic Risk Board. Moreover, experts from the Unit are included in all crisis cases for the topic of the PIA,

In your role as Data Science Expert, you will contribute to the data-driven analytical work within the SRB. In particular, your focus with be on the quantitative analysis related to the impact of a bank's failure on financial stability, developing and applying quantitative models based on statistical, supervisory and resolution data, to be used in resolution planning as well as in crisis cases. When needed, you will be involved in resolution schemes and crisis management situations, with a focus on economic and financial aspects. You will cooperate with other members of the unit and/or of SRB to complete other assigned tasks, such as the development of resolution policies, analytical methodologies and data collections applicable to and necessary for the consistent and efficient carrying out of the duties of the Unit.
Recent vacancies
The Human Resources Assistant will support the SRB in a range of HR services in one or more of the following fields of...
Why work for the SRB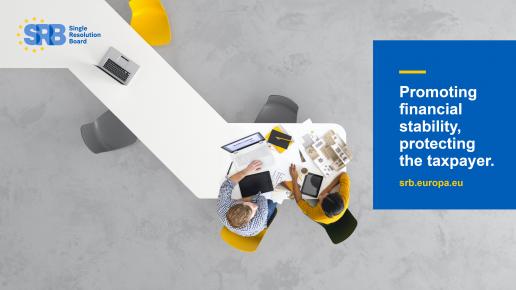 At the SRB, we believe diversity creates excellence – more diverse staff members mean a wider range of opinions, leading to better and more robust teams.
We aspire to be an organisation in which diversity is welcomed and appreciated. Enabling diversity is vital to our institution to deliver the best possible outcome for our staff and for the Banking Union. The facets of diversity include – but are not limited to – gender, nationality, religion, sexual orientation, ethnic origin, age, cultural background and disability.
The SRB supports our colleagues with disabilities to ensure that their work-related needs are accommodated to the best extent possible, and also provides help to disabled job applicants during the recruitment process.
The SRB offers a long-term career perspective and attractive working conditions, which are in line with the Staff Regulations (SR) and the Conditions of Employment of Other Servants of the European Communities (CEOS) applicable to EU institutions. We offer a number of different contracts, as detailed below.
You will be working in a dynamic, fast-growing multicultural environment, with colleagues from across Europe. Here at the SRB you will face various challenges, explore varied opportunities and experience a people-centred working culture that gives you a voice, influence and the remit to make an impact for the benefit of EU citizens.
We value our employees, and you will have many opportunities to develop your personal and professional skills throughout your career. SRB aims at creating and maintaining a healthy work environment promoting initiatives that enable staff members to have the right balance between work and personal life.
The basic monthly salaries (in EUR) for Temporary Agents for each grade and step in function group AD, AST and AST/SC are referred to in Article 66 of the European Commission Staff Regulations, applicable from 01 July 2017.
The recruitment process (how to apply)